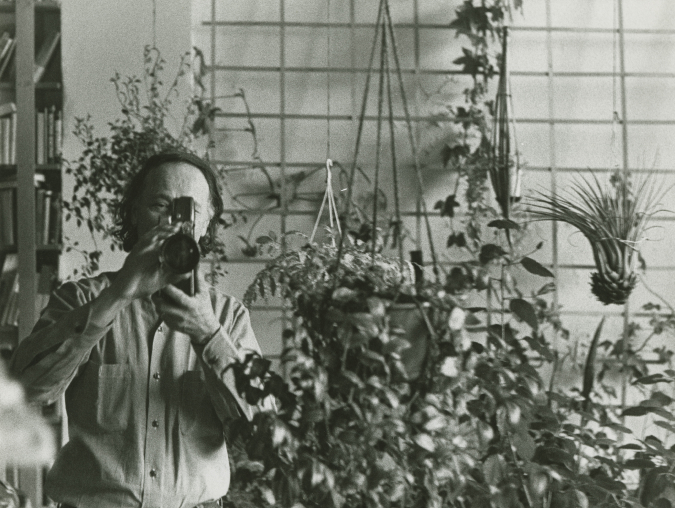 Author Robert Haller. Courtesy of The Estate of Jonas Mekas
Jonas Mekas said that if he lived to be 100 years old, he would go to the Himalayas, and everyone believed he would actually go. Unfortunately, he left us in 2019 at the age of 96. But in the tradition of the expansive retrospectives that were held on his 70th, 80th and 90th birthdays, we are taking his spirit and his artwork across the world to celebrate his centennial.
Jonas Mekas was born on Christmas 1922 in the farming village of Semeniškiai in the north of Lithuania. Being a poet and involved in his community already at a young age, he later found himself conscripted into forced labour in Germany and then a displaced person, banished to America at age 27, where he and his brother Adolfas scraped by as starving immigrant filmmakers. Jonas gravitated to the New York art scene and soon galvanized a young movement of experimental film artists through his writing, programming, filmmaking, and organizing.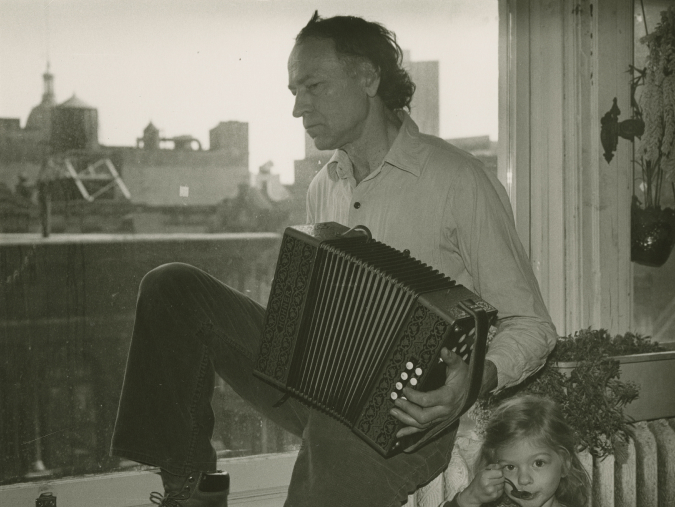 Author Hollis Melton. Courtesy of The Estate of Jonas Mekas
In the mid 1950s, he began renting theatres, screening films, and publishing the magazine Film Culture, then distributing films in the early 1960s, and finally, in 1970, Mekas founded a film museum which thrives to this day: the Anthology Film Archives in New York City. Throughout the century, he developed and perfected his diary style of filmmaking, his single frame techniques and soundtracks collaged from city noise, records, radio, and his emotive voice-over monologues, capturing personal moments of happiness but also historic events in the downtown underground as a chronicler of images, texts, and sounds. In his 80s, Jonas became something of an art star, the sole exhibitor at the Venice Biennale Lithuanian Pavilion in 2005, with exhibitions at prestigious museums around the world such as the Centre Pompidou and the Serpentine Gallery. In his last twenty years, he also published a dozen books which all quickly sold out – books of his diaries, poems, dreams, articles, anecdotes, and conversations.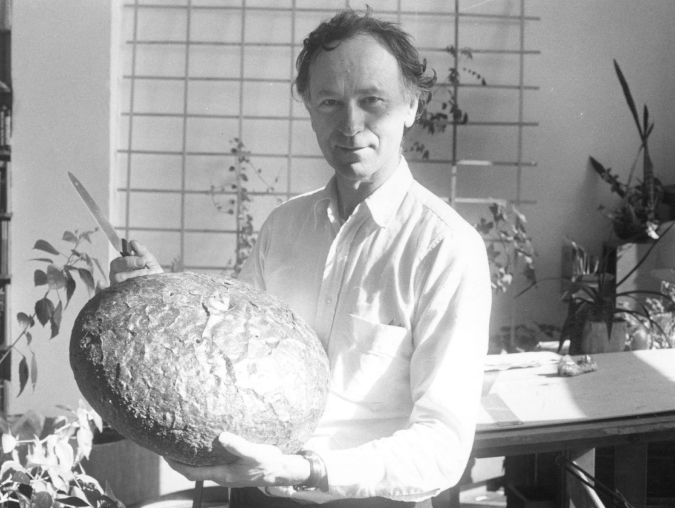 Author Hollis Melton. Courtesy of The Estate of Jonas Mekas
Meanwhile, back in Lithuania he is fondly remembered as a local poet emeritus and as a force in the Fluxus movement founded by fellow Lithuanian George Maciunas. 
Today, Jonas Mekas rests in his native Semeniškiai, but he lives on in cinemas, galleries, readings, and the many events of this centennial celebration of his life and work.
Pip Chodorov
Filmmaker, curator, Jonas Mekas' friend
We invite you to visit jonasmekas.com for comprehensive information on Jonas Mekas' biography and works.