August
2022
Film program by Pip Chodorov at Jonas Mekas Studio
United States, Jersey City
United States, Jersey City
Venue:
Jonas Mekas Studio and Cinema,
888 Newark Ave, 5th fl gallery,
Jersey City, NJ 07306,
United States
Organizers:
Film program is curated by Pip Chodorov, a dear friend of Jonas and devoted member of "the Gang." He is founder and director of Re:Voir, a Paris-based company that publishes and distributes DVDs of classic and contemporary experimental cinema.
"The three 16mm films that make up this program are themselves composed of episodes. Peter Rose's "The man who could not see far enough" (1981, 33 min) is in five parts, a series of tableaux that evoke the act of vision, the limits of perception and the rapture of space. Ken Kobland's "Vestibule" (1978, 22 min) is in three parts, exploring an urban space and a meditation on time, an intersection of memories and fantasies. Both films are also virtuoso experiments in optical printing, Rose using frames in the frame to describe a multiplicity in space, Kobland slowing and superimposing gestures to describe a palimpsest in time. The third film "New York Scene" (1967, 35 min) is a series of experiments by Takahiko Iimura, who also approached the act of filmmaking in the late 1960s as a self-referential meditation on the camera's ability to see, and on the space and time of the film image. I am excited to see these three films projected together and complementing each other." — Pip Chodorov
More information available here.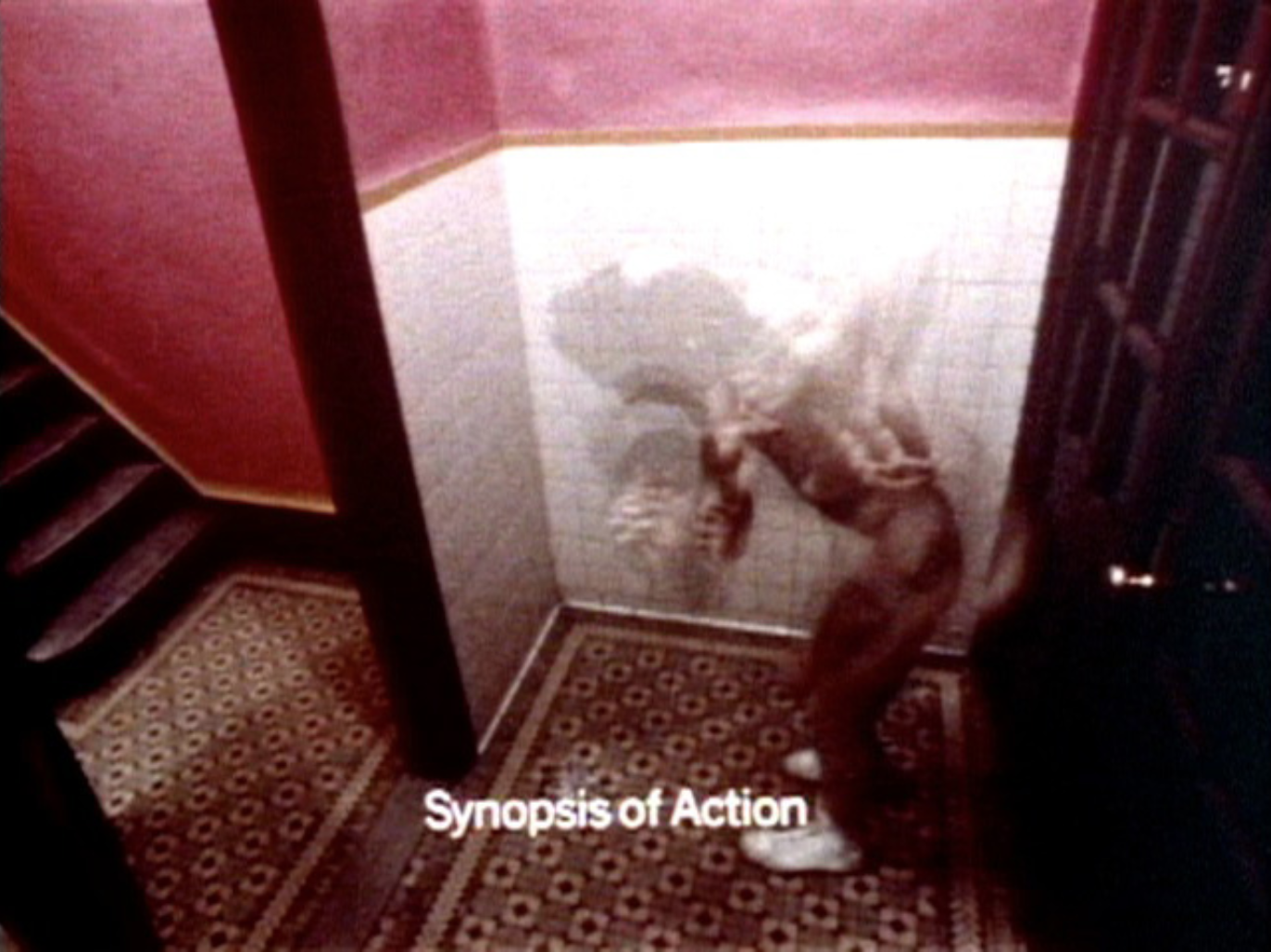 Still from the film "Vestibule" by Ken Kobland, 1979